About Richard Finch and Sons
Richard and Nora Finch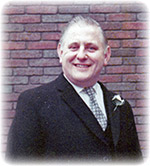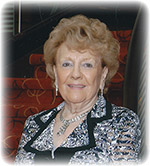 Founder partners Richard and Nora started the business together in 1965 from their first funeral home in Victoria Street. They moved to their present premises in Military Road in 1970. The funeral home was constantly updated to bring the very best facilities in Northampton to the deceased and their loved ones and completed the extension in 1992 within includes a dedicated remembrance room and book and a large private car park accomodating over 20 cars. Richard passed away in 2007 while Nora continued in the business until she passed away suddenly in 2009.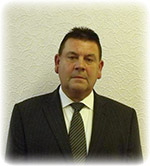 Richard Finch
Northampton born eldest partner Richard was born in 1958. Educated at Weston Favell before joining the family business in 1974. He directs all funerals himself and with over 45 years experience within the business in the aspects of embalming and overseeing all aspects of the last respects progress. He prides himself on being a perfectionist within his field. Richard still lives locally at Millwood Park.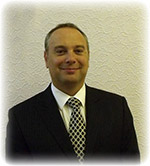 Adam Finch
Born in Wootton in 1966 youngest partner Adam was educated at Northampton school for boys then joined the family business in 1982. Working very closely with his father learned all the aspects of the funeral trade. Now with over 37 years at the Military Road funeral home he still attend all the first call meetings with families and with nursing homes. He thinks it's very important to keep a personal contact with families from start to finish. Adam now lives in the village of Overstone with his two children Lauren and Adam Jnr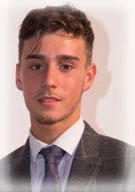 Adam Finch
In September 2015, at 16, another generation of the family joined the funeral home.
Adam Finch, the son of Adam Finch is currently involved in all aspects of the business. His desire is to continue in his grandfathers footsteps and bring great support and comfort to bereaved families at their sad time.
Where we started
The founders of the company Richard F. J. Finch and Nora I. Finch began in the private hire business in 1952 and on September 1st 1965 stared in the funeral business in Victoria Street, Northampton before moving to their present premises in Military Road in 1970.
During the seventies and eighties the Finch family created a loyal clientele and not just within the funeral business, also weddings and long distance private hire.
Welcome and thank you for visiting our web site.
When you suffer a bereavement, a funeral for a member of your family is the most difficult day of your life. Everything your family and friends ever thought about a loved one is expressed on that day.
When someone dies it comes as a great shock. Sometimes the death may be expected, but nothing prepares you for the emotional shock of losing someone close.
As your funeral directors, we are here to help and advise in whatever way we can. We are dedicated professionals who provide a personal service to you 24 hours a day, 365 days a year.
It is a rare privilege to be a funeral director, to stand in a sensitive position at a crucial time in the midst of your family, knowing that the quality of our service and reputation will help you through this most difficult time in your lives.
This brochure is an extension to the specialist information that the funeral director will discuss with you. It allows you to sit in the privacy of your own home and reflect on the information you have been given, and to raise any further questions you may have about complementary or additional services we can provide. It is not our policy to impose urgency or apply undue pressure on you or your family.
It is important for many people to reflect the personality and character of the deceased within the arrangements and this often requires time and thought to do so.
Premises
The premises have been constantly improved upon to provide families with the best possible funeral home in Northampton including a spacious reception area for families to reflect while paying their last respects to their loved ones, a large car park next to the main front doors, a large remembrance room and books containing every funeral conducted by the company since its start.
The Next Generation
The company has now moved to the next generation with the founders two sons, Richard Jnr and Adam conducting every funeral personally. No matter what type of funeral is being conducted the family of funeral directors gives the same care and attention to each and every one.
Taking Care of the Arrangements
The Finch family deal with every aspect of a bereavement including flowers, service sheets and insertion in the local newspapers. Catering at their own private club and memorials are also included. Help and advice is also given for probate and social fund, all of this is part of the service provided.
24 Hour Personal Service
The Finch family provide a personal 24 hour service, 7 days a week, 365 days a year.
We are here to help you through a very difficult part of your life by taking care of all details of organising the funeral. "Ask a family we have served".